You can pick up the OCBC Velocity Application Form at any of our branches. Alternatively you can contact us at (603) 8317 5200 from Monday to Friday, 9am to 6pm (excluding public holidays).

Once we have processed your application, each user will receive a welcome email containing their log-in credentials separately. Follow the instruction in the email to logon to OCBC Velocity.
Yes. As long as you have internet access, you can access OCBC Velocity by logging on to https://velocity.ocbc.com/login.html with your User ID, User Password and the Organisation ID 24 hours a day, 7 days a week.
Newly-opened accounts are not tagged automatically tagged online. Please complete the Manage OCBC Velocity Account Form to request to add.
Please submit the original form, duly signed by the authorised persons, to any of our branches. Upon receipt and verification of the form, we will process your request within 12 business days.
Please ensure that you have the appropriate software requirements and operating system/ browser combinations.
For windows-based PCs






For Apple Mac:





For Tablets:




If you are using Microsoft Internet Explorer (IE) browser, please also check if you have unintentionally set the Enterprise Mode for backward compatibility to a lower version (e.g. IE7, IE8, IE9). You will need to disable it.
How to identify if the enterprise mode is turn on: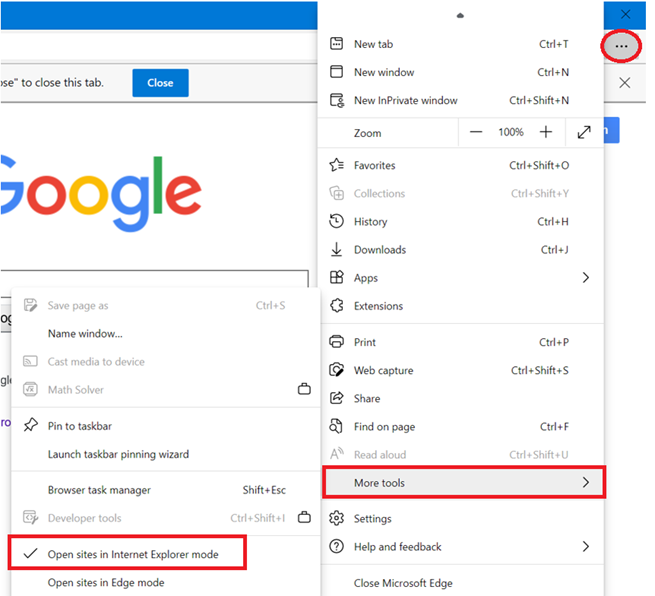 Should you need to continue using enterprise mode on your browser (for which we do not guarantee its compatibility entirely with OCBC Velocity), please get your company's administrator to add domain "velocity.ocbc.com" into the enterprise mode exception list.
This is the list of transaction status in OCBC Velocity. You can obtain the latest status of each payment at the transaction level through the various transaction reports available.
In OCBC Velocity
What it means

Saved
Transaction has been created and saved by maker.
Not submitted to verifier or authoriser yet.
Pending Authorisation
Transaction has been verified, pending authorisation.
Will remain as pending authorisation until all authorisations are completed.
Authorised
Transation has been authorised by all Authorisers.
Submittted to Bank
Transaction has been verified and authorised. Transaction will be sent to bank automatically for processing after the last authoriser has authorised the transaction.
Successful
Transaction has been accepted and processed by the bank.
(Status applicable only for all cash products.)
Unsuccessful
Transaction is rejected and not processed due to certain errors.
(Status applicable only for all cash products.)
| | |
| --- | --- |
| Recalled | Transaction recalled by maker. Only applicable for transactions that have been sent to verifier or authoriser but yet to be verified or authorised. The maker can either edit or delete and resubmit the transation. |
| Returned by Authoriser | Transaction has been submitted by maker, but rejected by verifier or authorizer. Pending maker's action (delete or edit), then resubmit the transaction. |
| Deleted | Maker deleted the transaction when it was still in Saved status or after it has been rejected by the Authoriser or is has been recalled or returned to the maker for resubmission(see above explantion for 'Returned for Resubmission' status). |
| Resubmission Needed | Transaction has been submitted by maker, but the authorisation policy was changed before the transaction was authorised. Pending for maker's action to edit and re-submit the transaction to the correct authoriser based on the revised authorisation policy. |
For GIRO, Direct Debit and KWSP Payment transactions items only:
| | |
| --- | --- |
| Pending Clearance | All transaction items have been pre-processed and accepted. |
| Partially Rejected | All transaction items have been pre-processed and partially accepted. Some of the items in the batch are invalid. Bank will continue to process the valid items. |
| Rejected | All transaction items have been pre-processed and rejected.The transactions will not be processed any further. |
| Partially Successful | All transaction items have been post processed and partially accepted. Some of the items during processing turn out to be invalid and failed to be processed. |
If you should encounter any problems or have any enquiries relating to the usage of OCBC Velocity, specifically on matters concerning but not confined to payments or any transactions initiated through OCBC Velocity, or suspected fraudulent transations, kindly contact us at 1300-88-7000 (within Malaysia)/ (603) 8317 5200 (outside Malaysia) from Monday to Friday, 9am to 6pm (excluding public holidays), or send us an email to bbcsc@ocbc.com. We will endeavour to reply to your emails within 24 hours on receipt, with the exception of weekends or public holidays which we will respond at the start of the next business day.
In line with changes to the Foreign Exchange Administration Rules, OCBC Bank has increased the Ringgit funds transfer limit up to RM10,000 per account, per day through electronic means, including internet banking, mobile banking or any mobile payment from an External Account to another external account or resident account and for any purpose.
Important: It is a regulatory requirement for external account holders to declare the permitted purpose of payment made via internet banking. Otherwise, the payment will be rejected.
Cick here to view OCBC Velocity transaction cut-off time.

*Some of the transaction cut-off times has been revised in view of the Covid-19 situation. For details, please refer to the Business Banking Notice Page.
Click Here for Information required for OCBC Velocity Telegraphic Transfer Payment
An administrator manages all users. Their role allows them to reset forgotten passwords, create new/ additional users, etc. For control reassons, any action initiated by one administrator in OCBC Velocity must be approved by another administrator. Accordingly, at least 2 administrators are required to be appointed.

Note: Roles are not availablle for sign-ups on the Basic Plus Service Package.

Upon login, the administrator will be able to view the "Administration" tab.

To nominate your own company user as administrators, just complete the Manage OCBC Velocity Account Form and return it to any of our branches. To know more of what you can do as an administrator,you can also refer to the full user guide. The guided can be downloaded from the "help" icon at the top right corner of the home page after you have logged in.