FIXED DEPOSIT
Secure higher returns with fixed tenures of up to 60 months
Why you will love this
Enjoy up to 2.85% interest a year
Enjoy the flexibility of making partial withdrawal, while the remaining balance continues to enjoy high interest rates
Flexibility to choose the maturity period, ranging from 1 to 60 months, with a pre-determined interest rate
Who can apply
Age 18 and above
For individuals below 18, an in-trust account under a parent/guardian's name is required
Malaysian Citizens, Permanent Residents and Non-residents (subject to the country of origin)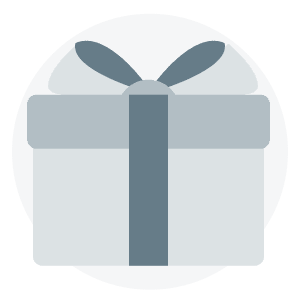 Grow your money with attractive Fixed Deposit rates.
Fixed Deposit Rates
Giving you the flexibility to withdraw partially when you need it most while still growing your money with attractive Fixed Deposit rates on your remaining balance.
Rates are indicative only.
For more information on latest Fixed Deposit interest rates offered, please call +603 8317 5000 (Personal Banking enquiries) or 1300 88 7000 (Business Banking enquiries).
Current promotion
OCBC Fixed Deposit/-i Promotion
Unlock 4.18% p.a. for 6 months when you combine your Fixed Deposit/-i placement with another deposit placement in your OCBC 360 Account/-i.
Promotion valid until 31 December 2023.
BEFORE YOU APPLY
Eligibility requirements
Malaysian Citizens, Permanent Residents and Non-residents (subject to the country of origin)
Deposit requirements
1 month: RM5,000
2- 60 months: RM1,000
Important notices
Partial withdrawal must be in multiple of RM1,000 with minimum balance of RM1,000 to be maintained in the receipt
Partial withdrawal applies to Fixed Deposit of 2-month tenures and above only, and can only be done over the counter (OTC) at the Bank's branches
Partially withdrawn portions of the Fixed Deposit are not entitled to any interest regardless of the number of completed months at the time of withdrawal. Upon maturity, interest at the contracted rate is only payable for the Fixed Deposit amount that is not withdrawn prematurely.
Product Information Sheet (EN)
PIDM disclosure
This deposit is protected by PIDM up to RM250,000 for each depositor.
Deposit protection is automatic.
PIDM protects depositors holding deposits with banks.
There is no charge to depositors for deposit insurance protection.
Should a bank fail, PIDM will promptly reimburse depositors over their deposits.
For more information, refer to PIDM's DIS Brochures that are available at our counters or go to the website at www.pidm.gov.my.
ways to apply
Open your Fixed Deposit Account today
or visit us at a branch near you.
Fixed Deposit/-i Terms & Conditions
For Ringgit Fixed Deposit or Ringgit Fixed Deposit-i placed on and after 5 March 2018 no interest/ profit will be paid at all for premature withdrawal/early settlement made on or after 1 January 2019.
Premature withdrawal/early settlement made before 1 January 2019, as well as all placement made before 5 March 2018 will not be affected by this revision.
For New Customers
If you don't have an existing OCBC account, fill in your details to get us to contact you.
If you have Internet Banking access with us, you can log in to OCBC Internet Banking and apply with just a few clicks.