OCBC EBIZ ACCOUNT
Level up your business with an OCBC Business Account
Why you will love this
✓ 100% online application process
✓ Small initial deposit of RM500
✓ Comes with a suite of financial tools
Who can apply
• Businesses registered with Suruhanjaya Syarikat Malaysia (SSM) - inclusive of SME defined by SME Corporation Malaysia
• Businesses owned by Malaysians only
Build your dream business starting with the OCBC eBiz Account - the all-in-one business account for businesses of all sizes.
SUPPORTING ALL INDUSTRIES
Opening your OCBC business account is just the beginning. No matter which industry you are in, let us help you turn your business goals into reality.
PROVIDING THE RIGHT SUPPORT
From your first transaction to your next business move, this business account is designed for your current and future business banking needs.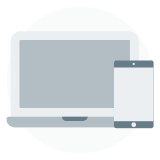 100% online application
No branch visits needed. Simply verify your identity via the OCBC SME eKYC app.
No branch visits needed. Simply verify your identity via the OCBC SME eKYC app.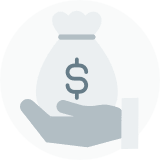 A small initial deposit
It only takes RM500 to open your first business account.
It only takes RM500 to open your first business account.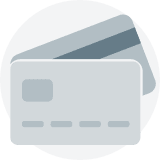 Manage business expenses better when you link the OCBC Business Debit Card to your OCBC eBiz Account.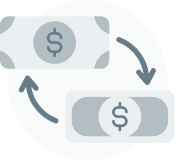 FX Online platform
View live FX rates and book contracts instantly via OCBC Velocity (Internet Banking).
Save on overseas transactions when you book live FX rates with us.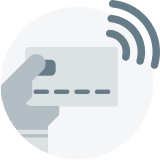 Contactless payment solutions
Give your customers the option to pay via debit/credit cards or QR codes with OCBC Merchant Terminal and OCBC OneCollect.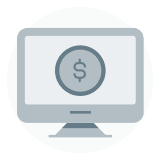 Complimentary digital tools
Stay on top of your business anytime, anywhere with the Business Mobile Banking app, OCBC Velocity (Internet Banking) and Business Financial Management.
EASY APPLICATION PROCESS
It only takes 3 steps to open an OCBC business Account, and the process is 100% online.
If you need further guidance, please watch our video guide.
before you apply
Eligibility requirements
Location of business incorporation and registration
All businesses registered with SSM
All directors/ shareholders/ sole proprietors/ partners must be citizens of Malaysia.
Has a sole proprietor or up to 2 partners/directors.
SSM report must be updated with the latest list of sole proprietor, partners, directors, shareholders.
Fees
OCBC Velocity (Business Internet Banking)
OCBC Velocity online training
OCBC OneToken (digital security token)
2 complimentary tokens
RM40 for each subsequent token
Cheque book and card facilities
Download the application form and apply at any OCBC branch
Additional notices
This deposit is an eligible deposit insured by the Malaysian Deposit Insurance Corporation (PIDM). PIDM insures eligible deposits for up to RM250,000 per depositor per bank. The RM250,000 limit includes both the principal amount of a deposit and the interest/return. Islamic and conventional deposits are eligible for a separate coverage limit of RM250,000.
Deposit protection is automatic

PIDM protects depositors holding deposits with banks

There is no charge to depositors for deposit insurance protection

Should a bank fail, PIDM will promptly reimburse depositors over their deposits.
For more information, please refer to the PIDM information brochures that are available at our counter or visit www.pidm.gov.my.
If you do not understand any of the terms used here, please speak to our bank officers, representatives or agents, or contact us at 603-8317 5200. We'll be glad to help.
Other products you may like

Phone requirement for the OCBC SME eKYC app
Please ensure that your phone has data or wifi connectivity with an average speed of 20 – 500 Mbps, and is using the following operating systems:
Android
Apple IOS
Device
*supports major devices

iPhone 7 or newer
iPad 4 or newer

Phone operating system
Android 5.0 and above
iOS 10 and above
Camera autofocus
Preferred
Preferred
Back camera
8 MP, video at 1080p
With auto focus feature
12 MP, video at 2160p
With auto focus feature
Front camera
37 MP. video at 480p
1.2 MP. video at 720p