#OCBCCares
Our #OCBCCares programme focuses on doing our part to protect the environment and on helping the more vulnerable in society.
Our Group began the green journey in 2007 by adopting practices like recycling and energy-saving measures in our buildings.
In Malaysia, we contribute to the protection of the environment by countering the threat of global warming through similiar inititiatives as in Singapore, including energy conservation, water conservation and recycling programmes.
A tree planted
A tree planted for every investor in Maybank Global Sustainable/ESG funds distributed by OCBC bank.
Consumers looking to invest in a sustainability-themed unit trust product can now have a tree planted in their name along the Lower Kinabatangan River in Sabah thanks to a green initiative by OCBC Bank (Malaysia) Berhad (OCBC Bank).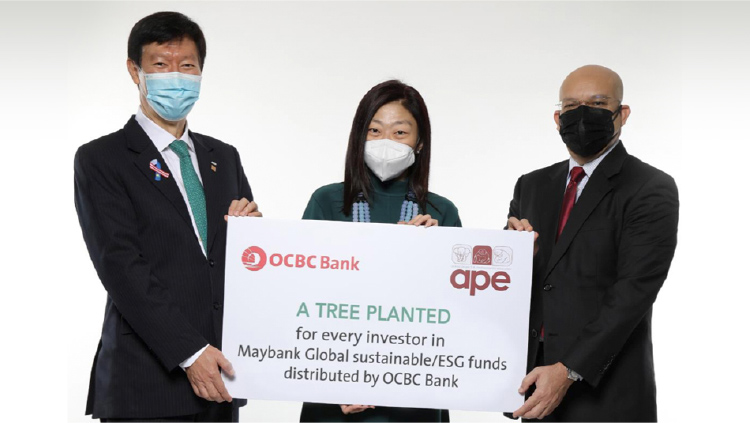 OCBC Bukit Mertajam donates RM20,000 in food waste processing equipment to SMJK Chung Ling Butterworth