SDG 7 – Affordable and clean energy
How OCBC Malaysia supports SDG 7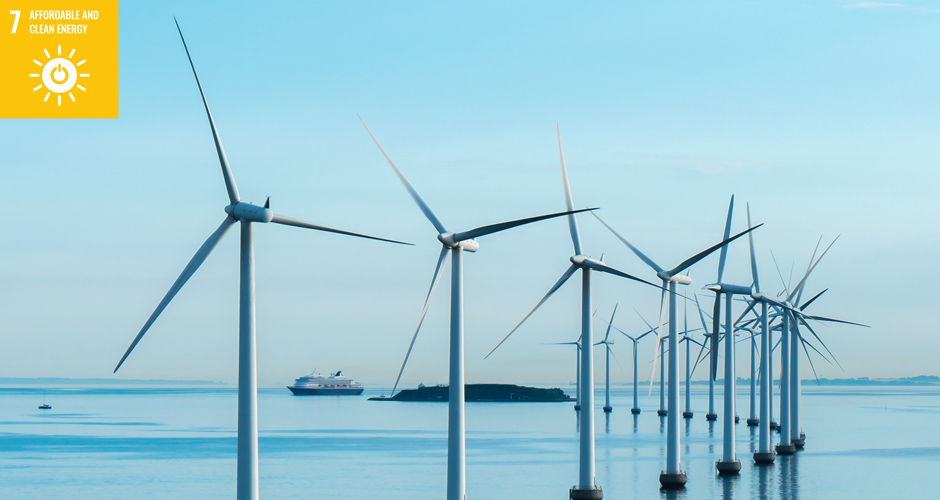 Relevant SDG targets
7.2 By 2030, increase substantially the share of renewable energy in the global energy mix.
7.3 Double the global rate of improvement in energy efficiency by 2030.
Alignment with OCBC's Material ESG Factors
How OCBC Malaysia is contributing
Sustainable and Responsible Investment (SRI) Product Offerings


OCBC Al-Amin Bank Bhd was the lead arranger and joint bookrunner of Edra Solar Sdn Bhd's Sustainable and Responsible Investment (SRI) Sukuk for the operation of a 50MWac solar power plant in Kedah – the very first ASEAN Sustainability SRI Sukuk in Malaysia. A 40-acre (more than 15% of the plant land area) buffer zone surrounding the plant has also been allocated to the local community for the farming of pineapple and other crops. This is a pioneering example of how environmental and social factors (in this case, renewable energy generation and community development) can be combined in a single sustainable project.
Energy Saving Efforts


Retrofitting our buildings to improve energy efficiency and exploring renewable energy use opportunities.