Our materiality assessment
Our group's materiality assessment process
The sustainability context facing our business is changing faster than ever before. Materiality is a principle that helps us to identify and prioritise the ESG factors of greatest importance to our business and our stakeholders.
In 2020, the world faced an unprecedented crisis caused by the global Covid-19 pandemic. As part of our ongoing monitoring of ESG factors, we conducted an internal review to identify any new ESG factors that might have emerged as a result of recent events and validate the ongoing relevance of our existing material ESG factors. As part of this review, we also sought to ensure that our selected focus SDGs continue to be relevant.

To ensure a best practice approach and objectivity, our materiality review was independently supported by a consultancy specialising in sustainable business.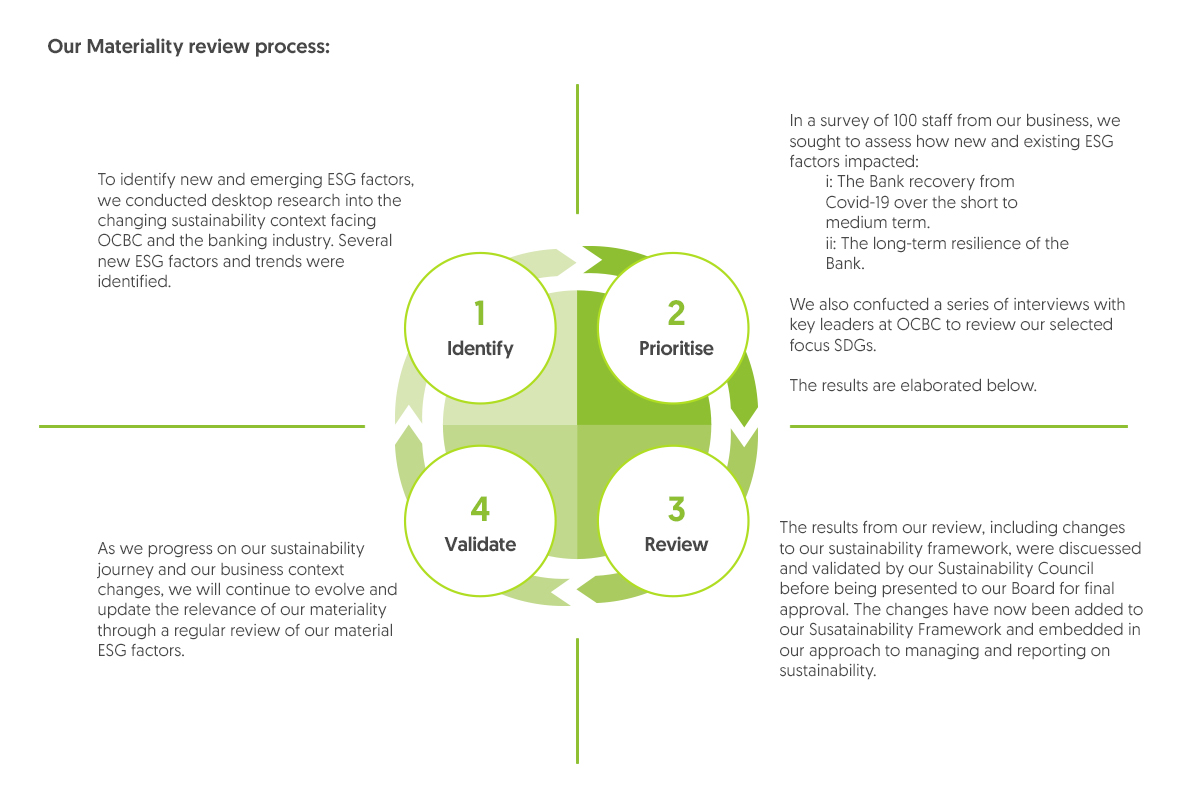 As a result of our materiality review, we made the following key changes:
Added two additional material ESG factors that have emerged as important to our business and stakeholders: "Employee Health, Safety and Wellbeing"; and "Sustainability-themed Products and Investing".
Added an additional focus SDG 11 Sustainable Cities and Communities, where we believe we are well placed to make a significant contribution.
Renamed the pillar "Being Environmentally and Socially Responsible" to "Building a Sustainable Future" in our Sustainability Framework, to represent the new material ESG factors identified under this pillar and better reflect our strategic intent.